Registration
South Australian Masters Squash Association (SAMS)
Time till Early Bird registration closes
Registration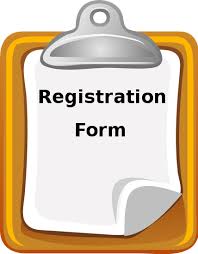 Click on the Registration Form logo above to download the Registration Form.
Please send your completed Application Form and appropriate Registration Fee as instructed on the registration form.
Preferred pay method is by Electronic Funds Transfer (EFT) to BSB 105 – 116    A/C 431514040
Credit card facilities are also now available at the South Adelaide Squash Centre and the Karadinga Sports Centre.
**Your are not registered until both the Application Form and the appropriate fee has been received by the SAMS Treasurer**
---
Key Dates
Early Bird Entries close Friday 2 December 2022
Registrations close

Friday

16 December 2022

 

The starting date for the new season will be from February 2023 but will vary depending on division.
Placement in a Division
It is our aim to place all players in the division of their choice. However, in the event of there being an excess of nominations in any division, nominations will be accepted in the following order:
Current players in division – received by Treasurer by close of registrations
Other nominations in order of date of receipt by Treasurer
In the event we are not able to place you in the division of your choice you will be contacted and offered alternative divisions as available. Please Note: The Masters Constitution, in part, reads "The Committee shall have the power to approve or reject any application on any grounds it deems fit".
---
Costs
REGISTRATION PER SEASON
No of Nights
Early Bird Fee
Standard Fee
Over 70's Early Bird Fee
Over 70's Standard Fee
 1 Night
$25.00
$30.00
$20.00
$25.00
 More than 1 night
$40.00
$45.00
$35.00
$40.00
 Reserve List only
$7.50
$7.50
$7.50
$7.50
COST PER MATCH $13.00, payable on the night.
Notes
Court fees are not included in registration fee and must be paid separately at squash venue on night of play.
Players over 70 years old are only covered to a maximum amount of half  of the amount of players under 70 by the SA Masters Insurance Policy.
If you are unable to play on a night and a reserve cannot be found YOU are liable for the court fee for that night.
All registered players may nominate to be placed on the reserve list at no extra cost. Indicate which Division(s) on registration form.
---
Policy
PLEASE NOTE THAT THE MASTERS COMMITTEE POLICY AS SET OUT BELOW WILL BE STRICTLY ADHERED TO IN THE FORTHCOMING PENNANT.
A player must be a registered South Australian Masters Squash player to be eligible to participate in an official Masters Squash Competition.
If an unregistered player plays in a South Australian Masters Squash Pennant Competition team then all points won by that player will be considered null and void and they shall forfeit their match. In addition the team for which they play shall also forfeit all matches below the position in which the unregistered player plays. e.g. if he/she plays at No.2 then the team will forfeit at Nos. 2, 3 and 4. The above penalty will also apply to Reserve Players unless a Registration Form and the appropriate fee is received within seven days of playing their first match.
A player will be considered an unregistered player if he/she has not paid the registration fee for a previous pennant plus late fees  notwithstanding the fact that they may have paid the current pennant registration fee.